QUALITY & SAFETY POLICY
---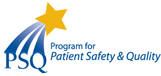 At Naraina Hospital, we believe that patients and families deserve to know whether the hospital where they have chosen to receive their care meets the highest standards and is committed to excellence.
Through our Program for Patient Safety and Quality (PPSQ), we continually monitor and improve the care we provide to our patients. We are also national leaders in developing scientifically sound methods of evaluating the quality of pediatric care. Now, through this website, we are sharing this information with you.
You can use this site to evaluate the quality of care provided throughout our hospital, by individual departments and care centers, and to patients with specific medical conditions.
For example, if you are interested in our hospital-wide performance, you can view information on length of stay and readmission rates to see how well we do compared to other hospitals. If you have a patient with critical disease, you can see how well our critical disease Center does in maximizing all function among its patients and how well our critical disease patients perform on all function tests.
We have organized this site based on the principles of safety, effectiveness, patient-centeredness, timeliness, efficiency, and equitability. In each section, you can see how well we performed on specific measures and whether you can use this information to compare us with other hospitals